Product Description
Directional portable X Ray Machine
Main character:
Compact x-ray generator, anode grounded, forced air cooling
Light weight, portable, easy to use
The ratio of the exposure fine to the stop time is 1:1
High voltage ,time delay function protects the operator from radiation
Strictly controlled the production techniques, nice sculpt, reasonable design.
Orignal:China
Can adjust exposure parameters with keys ( easy operation.)
Has the function of Delay time opening HV. Convenient for operator keep away from dangerous field
Can adjust high voltage slowly for protecting X-ray generator
Automatically controlling according to 1:1 working and rest operating way, the longest continuous exposure period is 5 minutes.
Glass Tube Directional Portable X Ray Generator
| | | | | | | | |
| --- | --- | --- | --- | --- | --- | --- | --- |
| Model | Output voltage kv | Input KVA | Focal size mm | Beam angle | Max penetration mm | Weight kg | Dimension mm |
| XXQ1005 | 50-100 | 1.2 | 0.8x0.8 | 40degree | 8 | 11.1 | 190x190x530 |
| XXQ1605 | 60-160 | 1.5 | 0.8x0.8 | 40 | 19 | 15.2 | 225x225x620 |
| XXQ2005 | 100-200 | 2.0 | 1.5x1.5 | 40 | 29 | 23 | 285x285x650 |
| XXQ2505 | 150-250 | 2.5 | 2.0x2.0 | 40 | 39 | 35 | 320x320x750 |
| XXQ3005 | 170-300 | 3.0 | 2.3x2.3 | 40 | 50 | 45.5 | 345x345x830 |
| XXQ3205 | 180-320 | 3.2 | 2.5x2.3 | 40 | 55 | 45.5 | 345x345x840 |
| XXQ3505 | 180-350 | 3.4 | 2.8x3.0 | 40 | 60 | 47 | 345x345x840 |
Test before delivery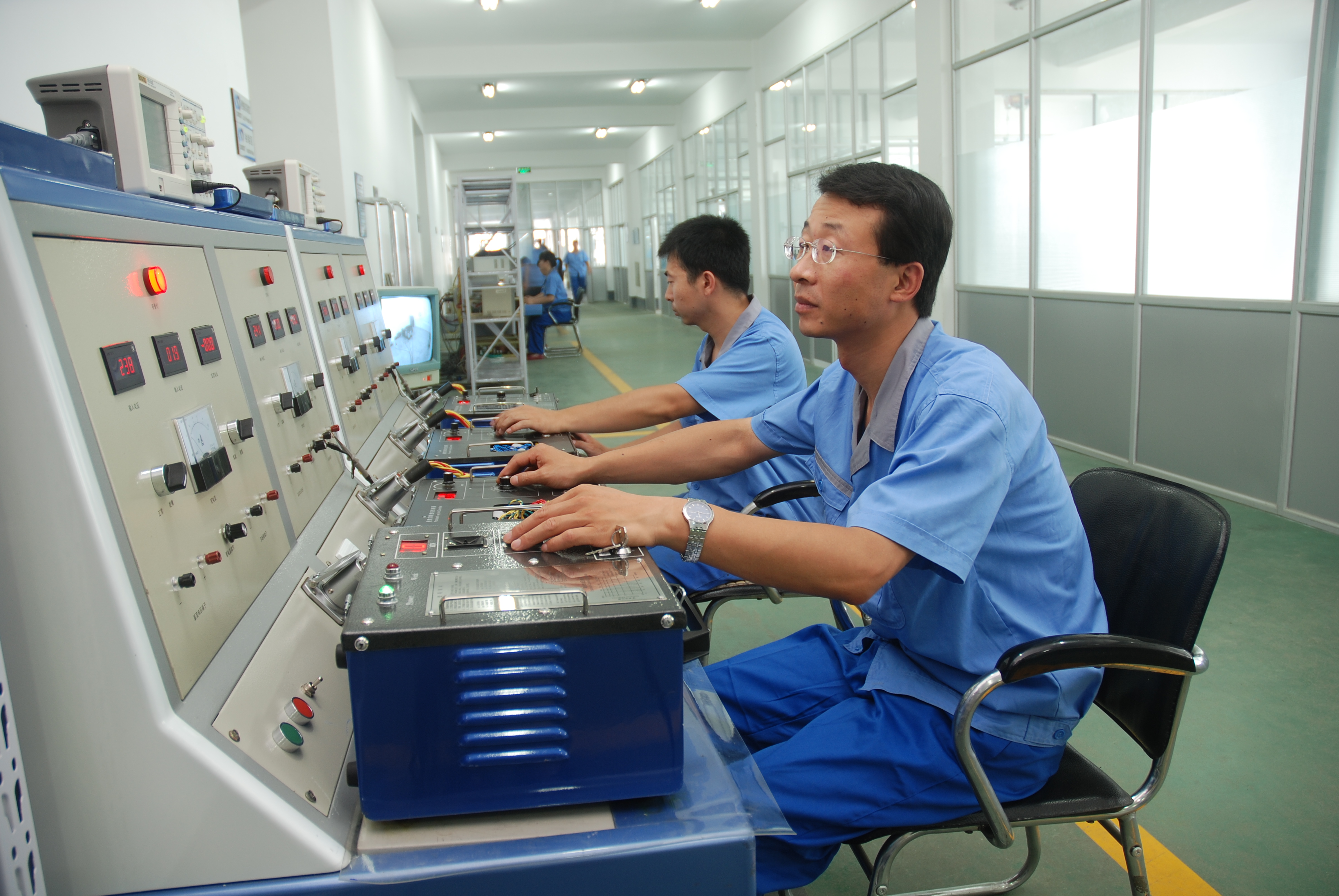 Storage